The Artisans
We believe that women are the backbone of our communities, economies, and countries.
Each of NI EN MORE's artisans is supported economically through an apprenticeship that teaches them vocational skills such as pattern-making, sewing, and natural fabric dyeing.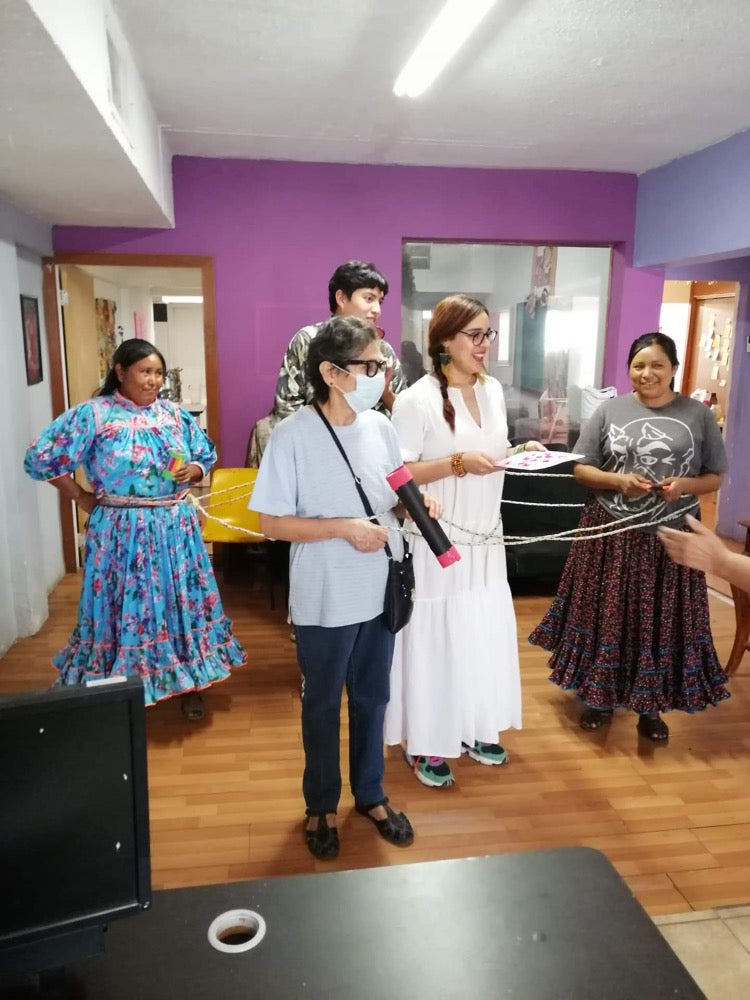 Other initiatives included in NI EN MORE's apprenticeship consist of:
Free sewing classes for women in the Sur Oriente community of Ciudad Juarez
Art Therapy and Flower Dyeing Workshops across migrant shelters
Fashion Design and Sewing Courses
Community School
Our mission is to empower women from marginalized communities with the skills required to sustainably support themselves in the future - regardless of their socio-economic conditions, race or origin. 
Ni En More does so through a model of responsible business and shared value, where every sale is reinvested into the social programs we support. We do so through the creation of beautiful, one-of-a-piece garments, for which our artisans are provided an economic stipend.
Our programming is also made possible thanks to sponsors from México and the United States.