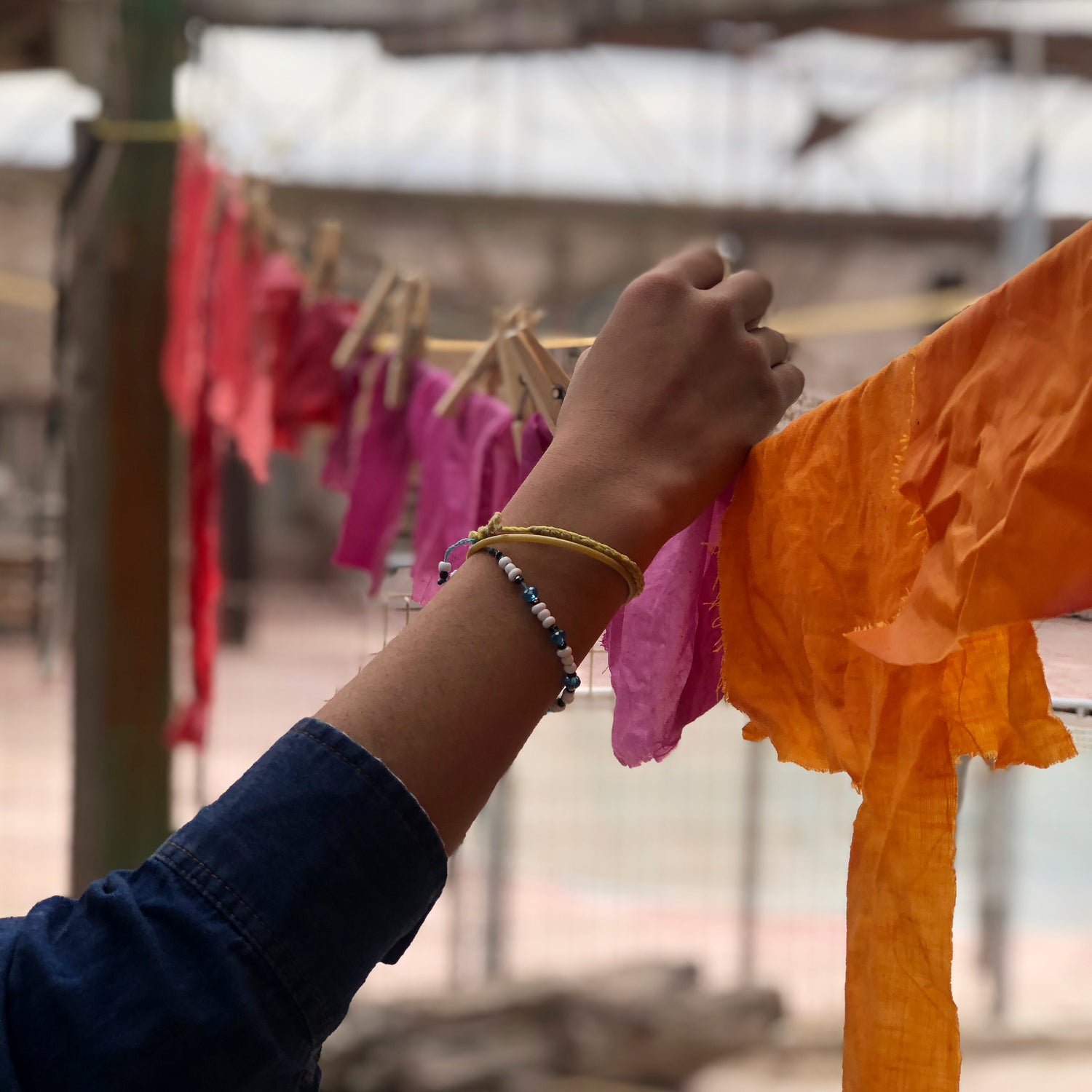 Each garment is UNIQUELY dyed one by one using plants and flowers from the surrounding Ciudad Juárez area. The process itself is a symbol of hope and change, Taking upwards of 60 hours to complete - A slow juxtaposition to the exploitation of workers for profit in the hundreds of Sweat shops/factories located in Cd Juarez.
Our Process
The dyeing process is a layered one, taking upwards of 60 hours to complete. We consider our creations unique pieces of wearable art, each of them resembling a painting.
Our decision to work with natural dyes is an intentional one and symbolic to our cause. The process is nothing less than fantastic, transforming what some would consider discarded "waste" into something beautiful - like a phoenix rising from the ashes. A symbol of hope and change, our process is in direct juxtaposition to the exploitation of workers for profit in the hundreds of sweatshops  and factories located in Ciudad Juárez.
Our Background
Our process is a community effort from beginning to end. We use withering flowers from flower shops and food waste from local restaurants to supply our natural dyes. 
The plants and flowers used in our dyes derive from different places across the state of Chihuahua. We use cochineal, indigo and different kinds of barks. Many of the plants in our dyes are also used in traditional Mexican medicine, such as the Gobernadora, an endemic plant of the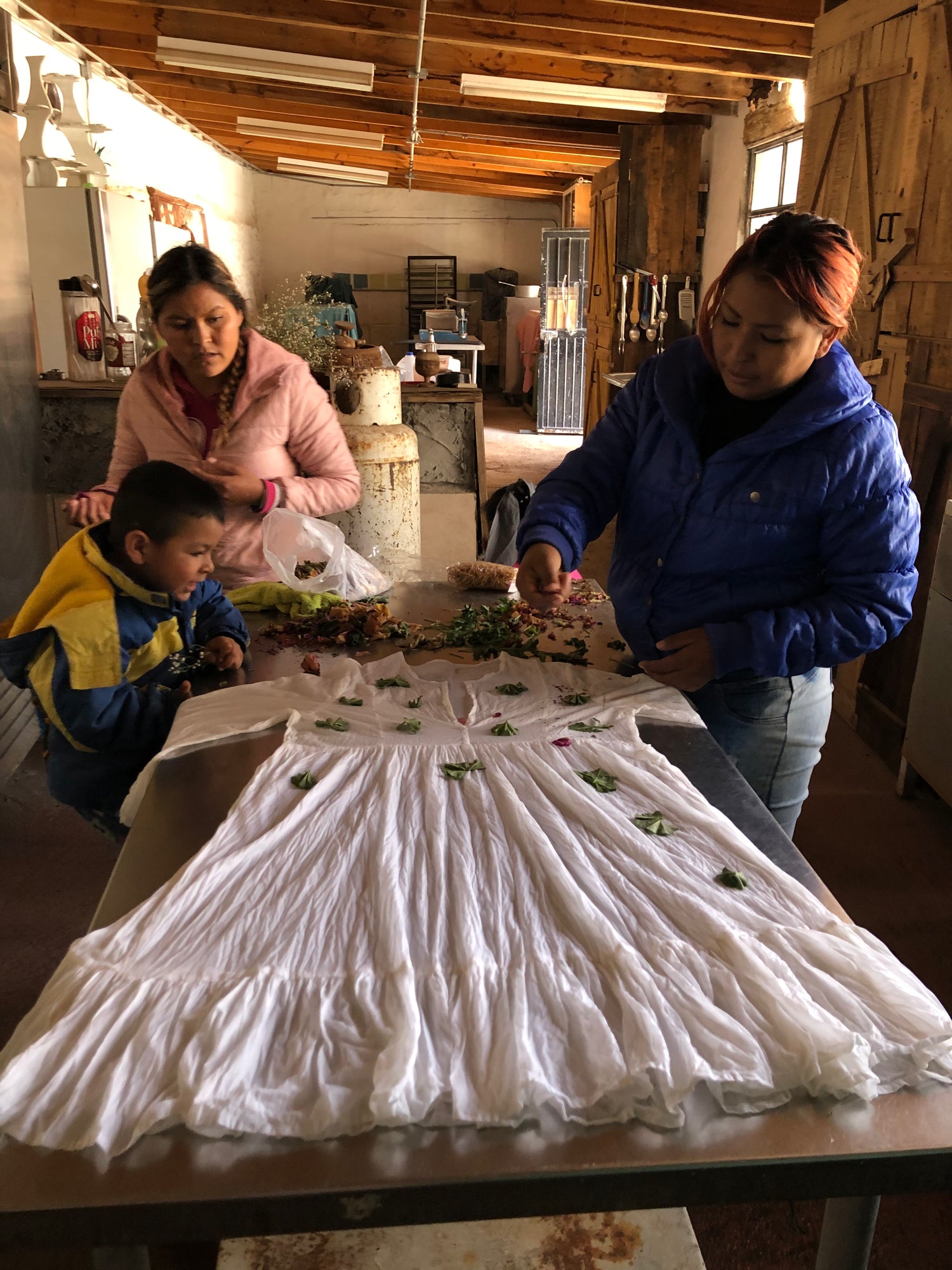 Our team has been trained in natural dye by artist Cara Maria Piazza, a highly talented natural dyer from New York City, who's been an integral part of the development of our process. Our studio manager, textile artist Jane Terrazas,  uses her long term interest and knowledge about plants and dye to further develop our library of colors together with Candelaria Gutierrez Perez.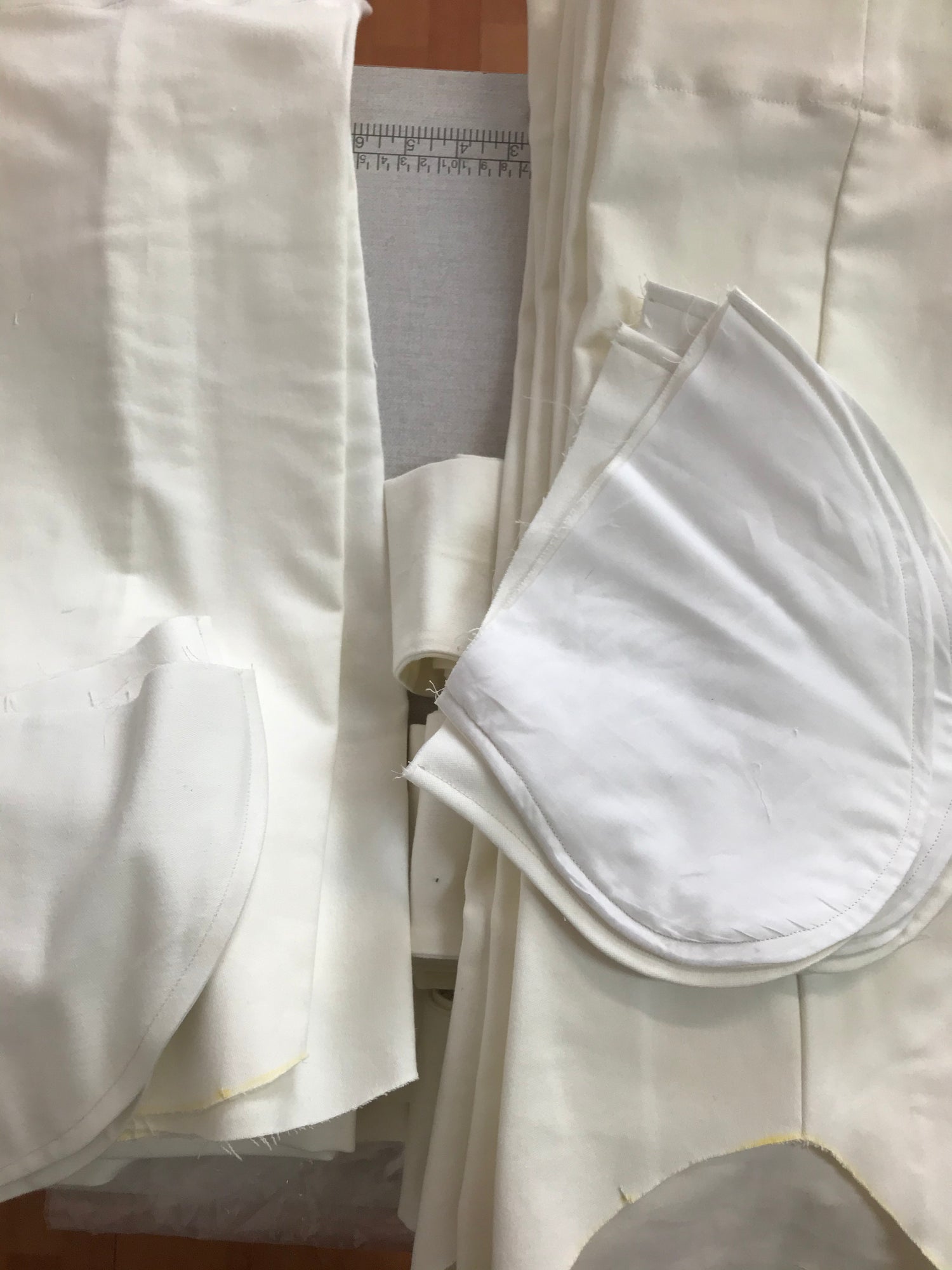 About our Designs
Designs for our first four styles where donated by Norwegian designer, Tine Mollatt (byTiMO) along with training and capacity building between her team and our team on the ground in Ciudad Juárez.
Maritza Uscanga Soto, a young fashion designer from Cd Juarez, has recently joined our support team.
Hilda Ortega and Mariquita Perez Perez are our lead dressmakers.